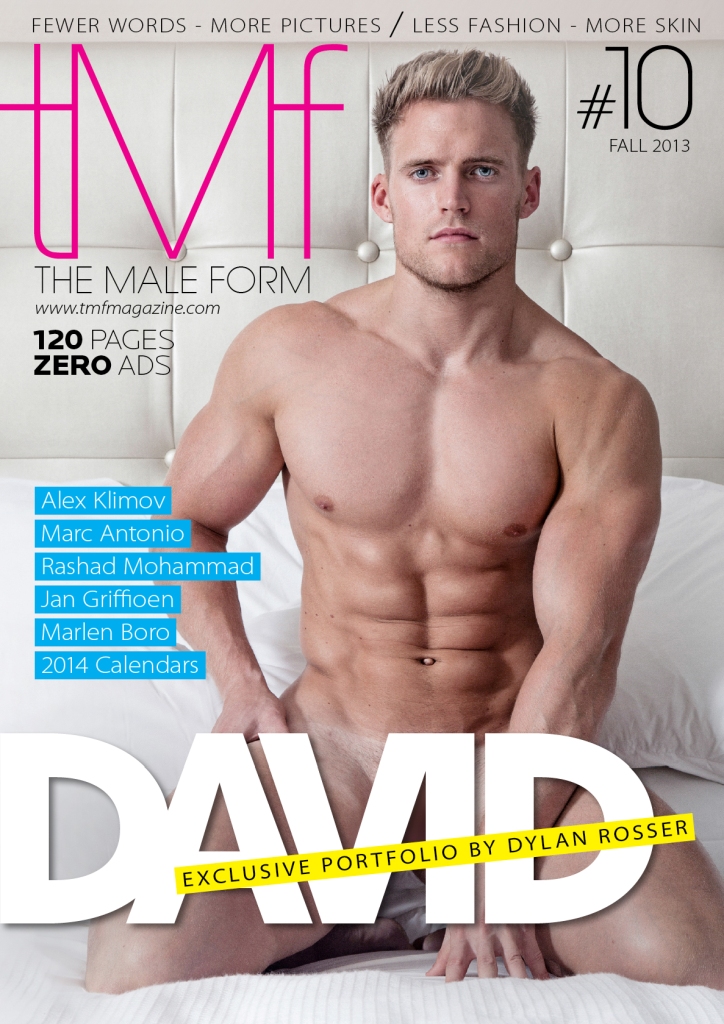 For Issue #10, photographer
Dylan Rosser present cover model David
as well as a preview of his new collectors book called Loft.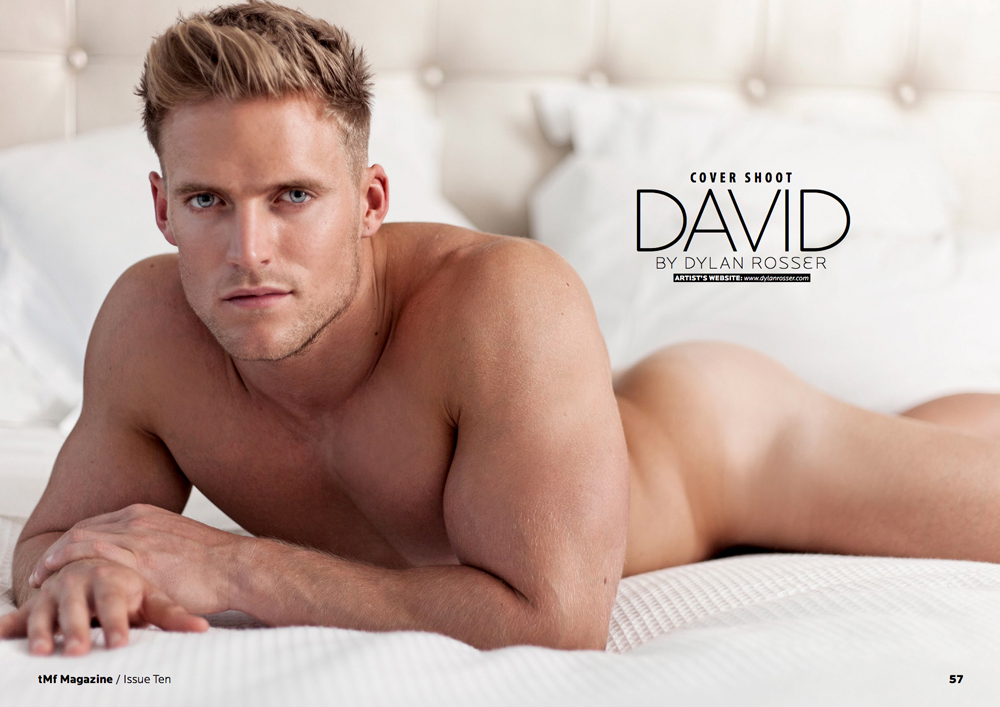 Dylan Rosser present cover model David
(
Dylan Rosser present cover model David
Collapse
)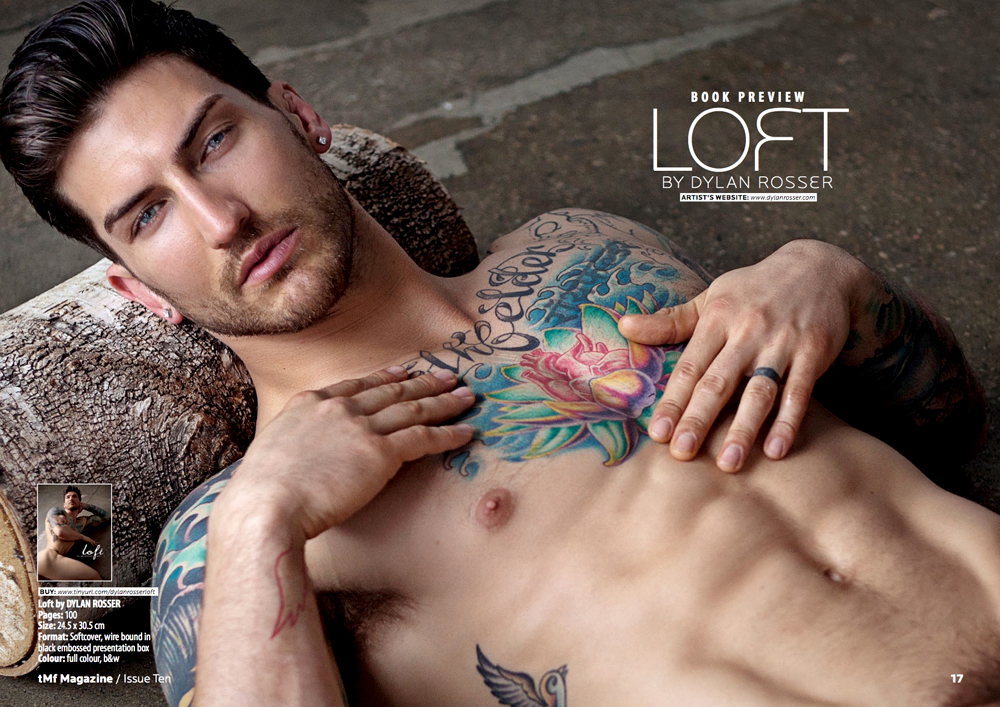 Loft by Dylan Rosser
(
Loft by Dylan Rosser
Collapse
)
Also featured in the issue: A portfolios from photographers Alex Klimov, Jan Griffioen, Rashad Muhammad, Marlen Boro, and Marc Antonio. We also take a peek at the best 2014 nude calendars.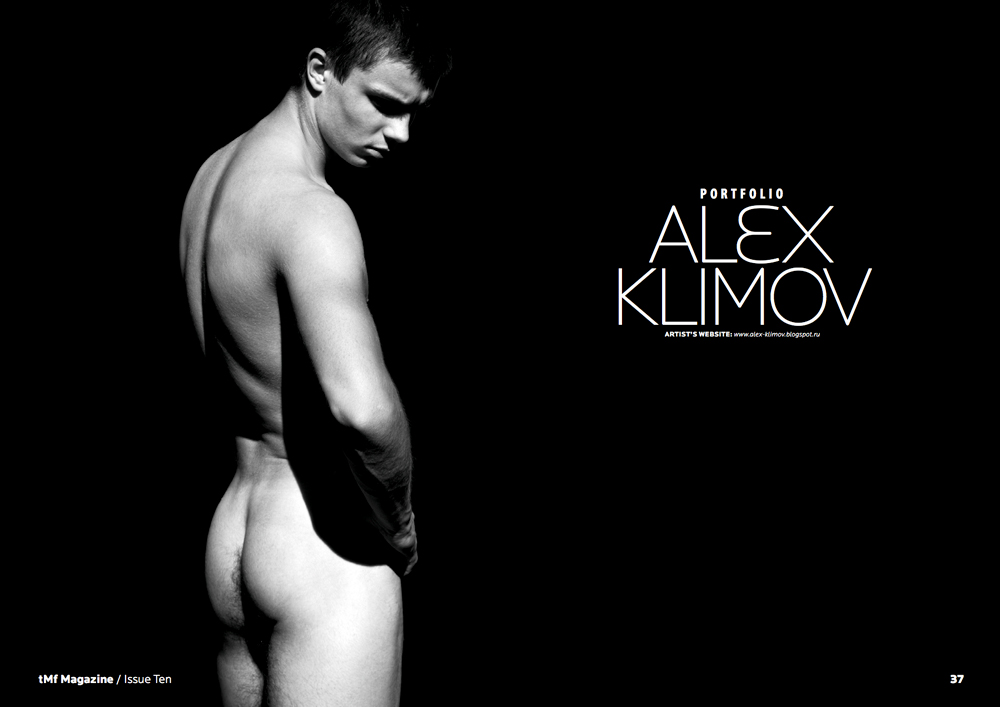 Alex Klimov
(
Alex Klimov
Collapse
)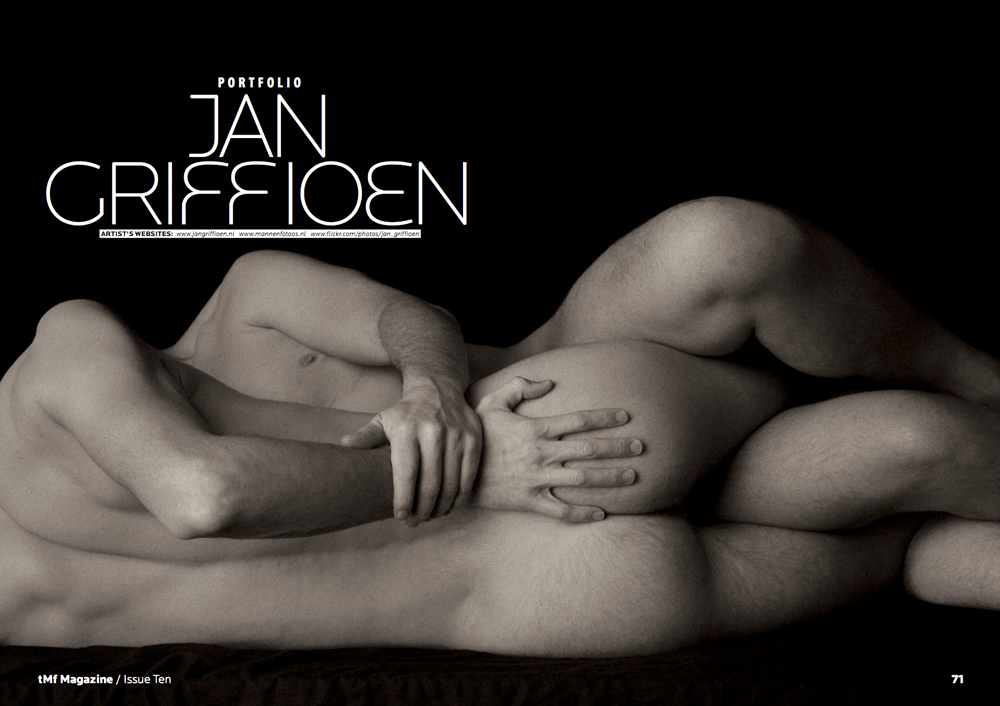 Jan Griffioen
(
Jan Griffioen
Collapse
)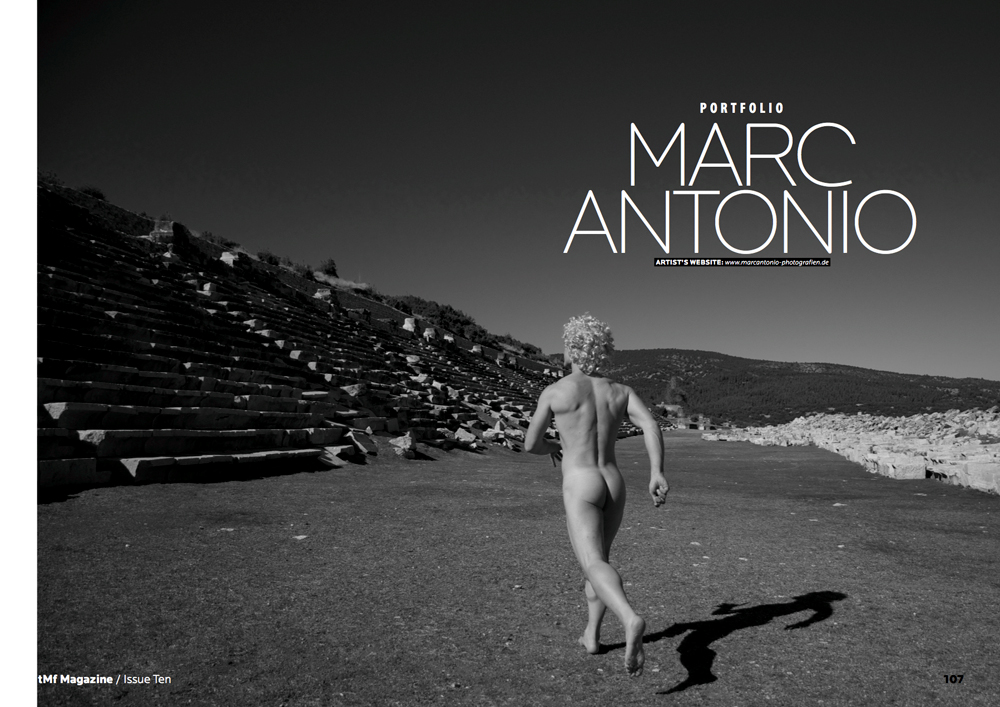 Marc Antonio
(
Marc Antonio
Collapse
)
By bringing together so many astounding artists and their visions in one place, tMf brings you page after page of the male form at its best. tMf is a platform for photographers, models and artists to gain exposure from a wider audience while giving viewers a publication showcasing the pinnacle of male nude photography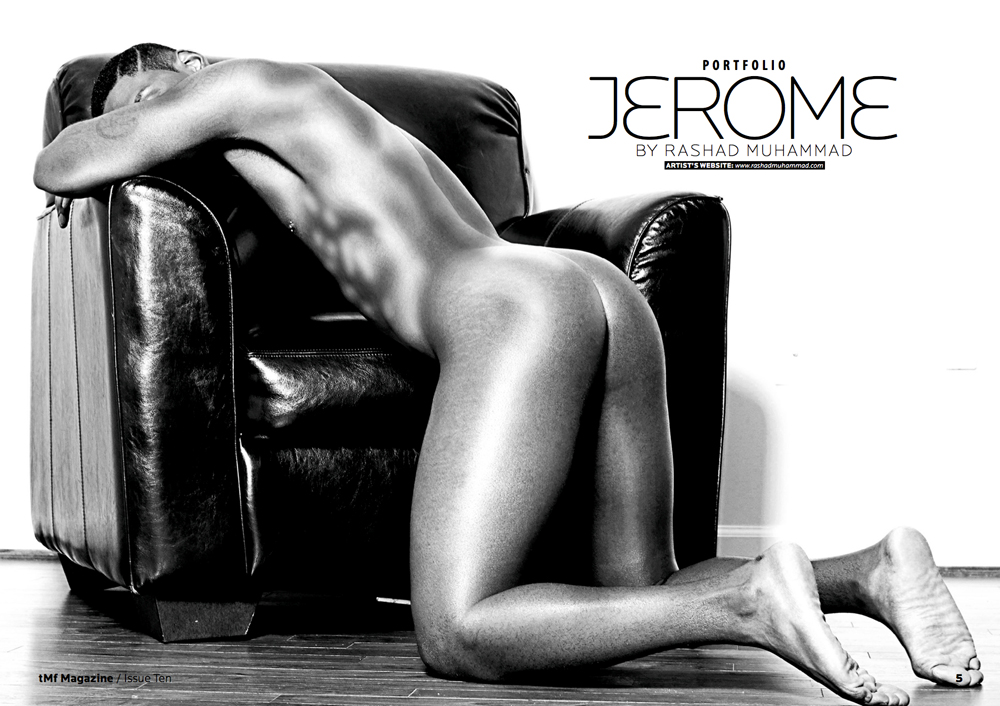 Jerome
(
Jerome
Collapse
)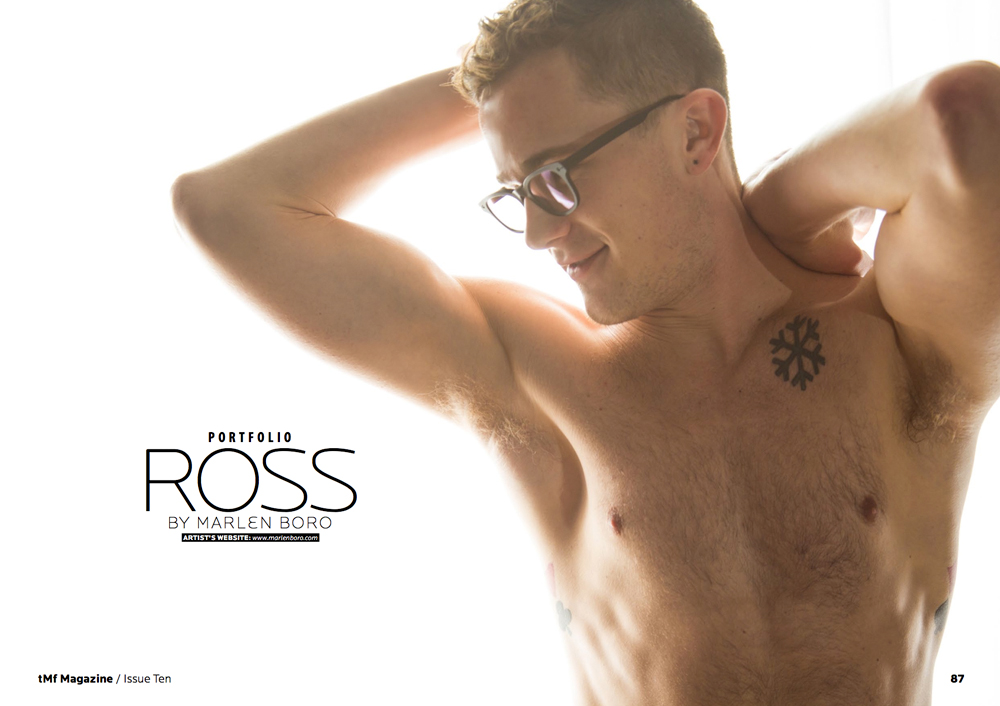 Ross
(
Ross
Collapse
)
tMf Magazine is an ONLINE ONLY magazine and is not available in print.
ISSUE #10 is out now and priced at just $6.45
www.tmfmagazine.com
This journal is friends only. This entry was originally posted at http://reviews-and-ramblings.dreamwidth.org/3962952.html. If you are not friends on this journal, Please comment there using OpenID.
Winter is here and there is no better way to raise the temperatures than tMf Magazine. The 10th issue is packed with 120 pages of some of the world's hottest men! (and no pesky advertising)
Also posted at
Dreamwidth
, where there are

comment(s); comment here or
there
.
How often do jumpers get overlooked until too late because people assume they are yet another acrobatic super parkouring across rooftops?
And our decoration is from the Seeing Things Blog, which is amazing
http://lifeartcollide.blogspot.com/2012/11/the-mad-hatter-meets-christmas.html
You'll have to go get the directions there.
Today, we're going a little Victorian/steampunk
I hate weather. Last night the forecast was that predicted snow wouldn't hit the Portland area after all, so I was v. v. unhappily surprised this morning. It took almost twice as long as usual to commute to work, though luckily that was more due to traffic moving very slowly than to accidents along the route - but conditions were noticeably worse the closer I got to the office. There are no kids (staff training day) and I think there are maybe three of us in the building. One coworker came in a bit ago - it had taken her four hours to commute from her home in Battle Ground! I'm really glad I didn't face that, as I would probably have turned around and gone home. As there are no kids, I'm seriously contemplating leaving work around 4:00, while it's still light.
At the first of the week I was rather surprised that The Cheese and her elves didn't immediately descend to decorate the lobby area, as is their wont immediately after Thanksgiving. Because I'm not an idiot, I kept my mouth shut. However, on Thursday, Em asked me if anyone had mentioned it, and then coincidentally within an hour she'd received a directive from The Cheese that she needed to get on that pronto (obvi, she should have kept mum) - so, she drafted a couple of folks and got the area dressed up for the holidays. Now I guess I should dig out my box o' festive headgear and pick out a few to wear the last few days before the winter break.
Another entry for that December meme:
tsarina
asked about:
(
the best foods
Collapse
)
Movember is over! Hockey players can now walk past schools without drawing police attention.
As always,
WUYS says what we're all thinking
, while providing the lulz.
Christmas Spirit:
World's Largest Gingerbread House
(site design in crappy - you have to scroll halfway down the page for photos)
"Everything is bigger in Texas." Thanks to a group of A&M Traditions Club members and volunteers, that saying now includes gingerbread houses too. Behold the World's Largest Gingerbread House. Measuring an awesome 39,201.8 cubic feet, it's the size of real house and it really is made of gingerbread. This
press release
describes the house and beneficiary of admission fees.
Rare Weather Phenomenon Fills Grand Canyon with Fog
-
On Friday, November 29, The Grand Canyon was taken over by a rare weather phenomenon that filled the entire canyon with a thick layer of fog.
Don't some of the photos appear as though you're looking at the edge of the world?
When I got in the house last night it was noticeably cooler than normal inside, and although I didn't turn the heat up I did put on extra layers. I know I heard my poor baseboard heater trying during the night, but I'll have to turn it all the way up this evening, so I don't freeze while I'm home over the weekend.
I've screened comments, so just add your preferred name and mailing address and I'll mail the cards by Monday. USA-destinations cards should get to you within a week, international cards might take until New Year's.
Also, please let me know if you prefer secular vs more religious-themed cards. I'll sort them appropriately.
This entry was originally posted at http://neotoma.dreamwidth.org/320651.html. It has
comments. Please comment there using OpenID.
I'm sending out holiday cards to all who want them.
Storm Grant's New Books...
After much tweaking, I've pulled together a proposed schedule and details for self-publishing 4 backlist books + 1 new one. AND COVERS! (Note: I'm about to purchase the stock art, so if you have input, speak now, please.)
All are light male/male, some contemporary, one urban fantasy and one historical/paranormal.
| | | | | |
| --- | --- | --- | --- | --- |
| Title | Word Count | Genre | Tagline | Proposed Pub Date |
| Tart & Soul | 15,000 | Contemp. | Can false arrest lead to true love? | Feb 1 |
| Shift Happens | 85,000 | UF | A change is as good as a quest. | Feb 19 |
| Lust in Translation | 9,000 | Contemp. | It's a business doing pleasure with you. | March 1 |
| Gym Dandy | 56,000 | Contemp. | A gay tale of seduction and denial, humor and sweat. | March 14 |
| Re-Inventing Love~NEW! | 45,000 | historical, paranormal, New adult | The road to love is paved with good inventions. | April 1 |
All input welcome!


No particular order...
1) Julian May's Pliocene books
2) Brian Daily's Han Solo trilogy
3) Strange Wine by Harlan Ellison
4) The Stories of Ray Bradbury
5) The book of Ezekiel
6) The Myth-Adventures of Aahz and Skeeve by Robert Lynn Aspirin
7) 1984 by George Orwell
8) Brave New World by Aldous Huxley
9) Neuromancer by William Gibson
10) The Vampire Tapestry by Suzy Mackee Charnas

Leave a comment with a title and I will talk about why.
List 10 books that have stayed with you. Don't take more than a few minutes. Don't think too hard. They don't have to be great works, or even your favorites. Just the ones that have touched you.

Almost a year ago, I put up a post about my genderbent Slave Leia costume. I talked a lot about why I decided to create it and my insecurities around exposing myself on the internet. It got a little more attention than I expected, and when I was finished hiding under my bed, I started wearing the costume to cons and costume parties. I thought I'd share some of my frightening and enlightening experiences here.

Last week I talked about my experiences going to conventions in less than conventional dress, but I left the account of my being fondled brief as I thought it deserved its own discussion. This is that discussion, and it comes with what is becomming a distressingly boilerplate trigger warning.

Also posted at Dreamwidth, where there are comment(s); comment here or there.